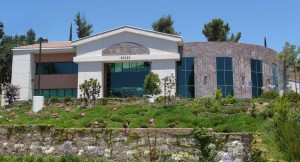 Founded by industry veterans
to help wineries reduce their costs.
We approach the payments industry with a commitment to building and maintaining long-term relationships with our customers.
Our Service Commitment to our Clients
We'll never ask you for your account number, because we'll know you by name. Actually we use sophisticated technology coupled with old fashioned relationship management to serve you better because you deserve it.
You'll work with a single client relationship manager who will stay with you for the lifetime of your account, who will gladly share their personal cell phone number with our clients, because people build relationships with people, not companies.
Our Mission Statement
Make a positive difference for our clients through education, providing honest payment solutions and a refreshing approach to help our clients accept payments for less.
The Winery Payment Solutions Difference
Interchange-plus pricing and no-start-up fees for anyone in the wine industry, not just those processing $50k or more.
Better monthly statements –
– Simple, detailed statements so you know what you're paying.
– Online statements and paper statement provided at no extra charge.
– A single statement for Visa, MasterCard, Discover, American Express, electronic checks, and gift cards. So you don't have to pay anyone else to send you a statement.
Next day funding, an optional service puts money in your bank account faster.
No expensive equipment leases, avoid long-term contracts for equipment. You can buy or rent your credit card machine or use our online solutions for less.
Pro-active quarterly account reviews. We're committed to helping our clients pay the lowest possible rates so we earn your business today, next month and next year.
No one else offers this combination of services.
Take a giant step forward with Winery Payment Solutions.
Office Locations
1436 2nd St, Suite 125
Napa, CA 94559
707-674-5111 main
877-283-8086 fax
5115 Clareton Drive, Suite 150
Agoura Hills, CA 91301
800-993-6300 main
800-993-9635 fax
24/7 Customer Service Center
7300 Chapman Hwy
Knoxville, TN 37920
800-725-1243

Winery Payment Solutions is a subsidiary of Leap Payments registered with MasterCard and Visa and dedicated to serving the needs of wineries and the wine industry with solutions tailored to your specific needs.