We make it simple for you to get paid at rates that can't be beat. We offer a solution to fit your needs, including:
Credit card machines with dial-up or internet connected for the fastest possible transactions, or if you already own a device and it's compliant with in the current security standards we'll re-program it for you.
Integrations with your business systems. We have integrations with over , so we'll be able to keep your payment processing simple using your existing processes and systems.
eCommerce solutions Power up your wine club and online sales with a shopping cart integrated to our best in class payment solutions for seamless processing on the web.
We've made it simple for merchants to learn the true cost of processing credit cards and get the low rates offered to large merchants. Follow these three steps to get started:
Call 800-993-6300 and Get a Quote from an Expert Credit Card Consultant
Get a Personalized Pricing Comparison
Discuss your unique set of payment acceptance needs with our expert payments consultants. We will gladly provide a free review of your current rates and fees and provide a free estimate of savings with Winery Payment Solutions. Get started by faxing a copy of your current statement to 877-283-8086
Learn about the latest options for processing credit and debit cards at the point of sale or online.
Get your personalized recommendations in writing and complete our simple application to sign up for a better solution. Our team of industry experts will ensure a seamless process to start saving you money right away.
We offer a broad array of credit card processing solutions, all delivering the highest level of security and convenience possible. Our experts will help you find the right solutions for your needs and provide complete training so you can get paid anywhere you do business.
Basic Dial-up Terminals

Easy to set-up and use, dial-up terminals such as the Hypercom T4205 and Verifone Vx510, are a good value if don't need advanced features. These devices are PCI certified and can be used as a PIN pad or you can purchase an external PIN pad to process PIN debit transactions.
Cost each $199, with an account
Internet Connected Terminal


If you have an Ethernet connection near the point of sale, use an IP terminal that connects directly to your network for the fastest possible transaction speed and quick upgrades. These terminals also come with high contrast screens so they are easy to read and can be used connected to a phone line or directly to the internet.
Cost $299, with an account
Use your existing computer to process your payments via our Virtual Merchant service and with the optional USB card swiping device you can take advantage of the lowest card processing rates for both credit and debit cards.
You can even add the USB swiper and a wireless service to your current laptop and you'll have a mobile credit card machine for a fraction of the cost of a dedicated device.
Cost $79, with an account
Wireless Terminals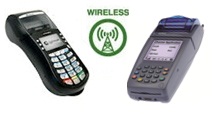 Wireless terminals connect by using cell phone networks, so you can rely on them anywhere you have cell phone reception.
The included battery lets you accept cards without a plug nearby. If you accept payments at your customer's location this is a popular solution.
Cost $449, with an account
Your Cell Phone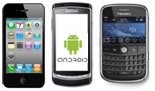 Use your iPhone, Android, Blackberry, Windows Mobile or any internet connected phone to accept payments.
For iPhone and Android users you can also add a card swiper to transform your phone into a true mobile credit card machine
Point of Sale Systems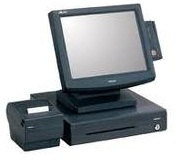 If you already have a Point of Sale (POS) System at your business we can integrate directly with most providers.
Or if you'd like to upgrade your systems we can gladly help you choose the right Point of Sale system to meet your needs.
We never charge our clients to integrate with their systems, so there's no charge to connect your POS System to Leap Payments.
Already have a terminal or POS System? We support most credit card machines and processing methods and can likely re-program your existing devices.
Talk to one of our consultants at 800-993-6300.
Q: How quickly can I get set-up?
A: If you apply before noon Pacific time Monday-Friday, in most cases we can have you up and running the next business day.
Q: How can Winery Payment Solutions offer the lowest rates?
A: We keep our costs low and pass the savings directly onto our merchants. We also work directly with the largest processor in the United States with over 1.1 million merchant accounts and we're able to pass along pricing that's usually reserved for only the largest businesses. And finally we're simply not greedy, we know that if you're happy you'll refer your friends and that's what's important to us.
Q: I can't figure out my current statement with my credit card processor, can you help?
A: Certainly, we gladly share our expertise to help business owners, accountants and bookkeepers figure out the true costs of accepting credit and debit cards. Even if you're not quite ready to switch your account, we can provide a statement analysis. If we don't earn your business today, you'll learn what to ask and how to analyze your statement. Then when you're ready to switch we'll be here for you.
Q: How quickly do I see the funds in my account?
A: Typically 2-3 business days, but we also offer next day funding for nominal monthly fee, so you can get paid in as little as 12 hours. With next day funding your transactions that are processed before 7:00pm Pacific (10:00pm Eastern) will be in your bank account the next business day.
Q: Can I accept Discover and American Express in addition to MasterCard and Visa cards?
A: Absolutely, we offer Mastercard, Visa, Discover and American Express all on a single statement, so you see all your card activity in one place.
Q: Can I use my existing credit card machine?
A: Yes, in most cases we can re-program your existing equipment, as long as it's compliant with the current Payment Card Industry (PCI) standards. Some older equipment is not in compliance which could put you at risk, so we offer great deals on the latest equipment if we can't re-program your device.
Q: Do you offer training for new merchants?
A: Yes, whether you've been processing for years or just starting out, we'll make sure that you're fully trained on how to use the equipment and we're available 24/7 to answer your questions.